Bloomsday Open Mic!
Let's raise a toast to celebrate Bloomsday on June 16th 2022 at 7.30pm ! Why? Because Bloomsday is the special celebration that takes place both in Dublin and around the world. It celebrates Thursday 16 June 1904, which is the day depicted in James Joyce's master novel Ulysses. The day is named after Leopold Bloom, the central character in Ulysses. The novel follows the life and thoughts of Leopold Bloom and a host of other characters – real and fictional – from 8am on 16 June 1904 through to the early hours of the following morning.
Ulysses is one of the world's most amazing books, which at the time of it's publication, rocked, shifted and changed the entire course of literature and writing throughout the world; and because it was published one hundred years ago in 1922, this is another reason for all of you to come along and celebrate James Joyce's BLOOMSDAY 2022!!!
Celebrations often include dressing up like characters from the book and in clothes that would have been the style of the era. One of the hallmark fancy dress items of Bloomsday is the straw boater hat. So if you fancy dressing up, come  along in all your finery and have a literary ball, or just come along and dare to do a reading, a recite a bit of prose or a poem by James Joyce, or sing a ditty, or a Dublin song, or do anything that tickles your fancy!
There will also be a few special guests, among them the award winning Irish actor Frank Grimes (who'll do highlights form his hit Joyce show "..the he and the she of it..") along with actress Veronica Quilligan (who'll perform her MOLLY BLOOM)  and there'll also be a bit of music, so join us in the ICC's Foyer Bar for a celebration, to mark these this special Joycean occasion! ALL WELCOME – ENTRY FREE
Thu 16 June 2022
Starts 7.30pm
Free
This special Bloomsday celebration Event will be one of three events The ICC will be presenting to mark Blooms and the 100th Anniversary year of the publication of Ulysses.
From June until August, the ICC is thrilled to be presenting the spectacular exhibition "Painting Ulysses' by Ireland's great painter Aidan Hickey. The exhibition comprises of 18 magnificent large-scale paintings, depicting each of the 18 chapters in James Joyce's Ulysses.
On Saturday June 18th The ICC will be presenting "the he and the she it…"A Portrait of James Joyce" the brilliant internationally acclaimed one man theatre show which is written and performed by Ireland's great actor Frank Grimes.
Interested in Literature?
You may also like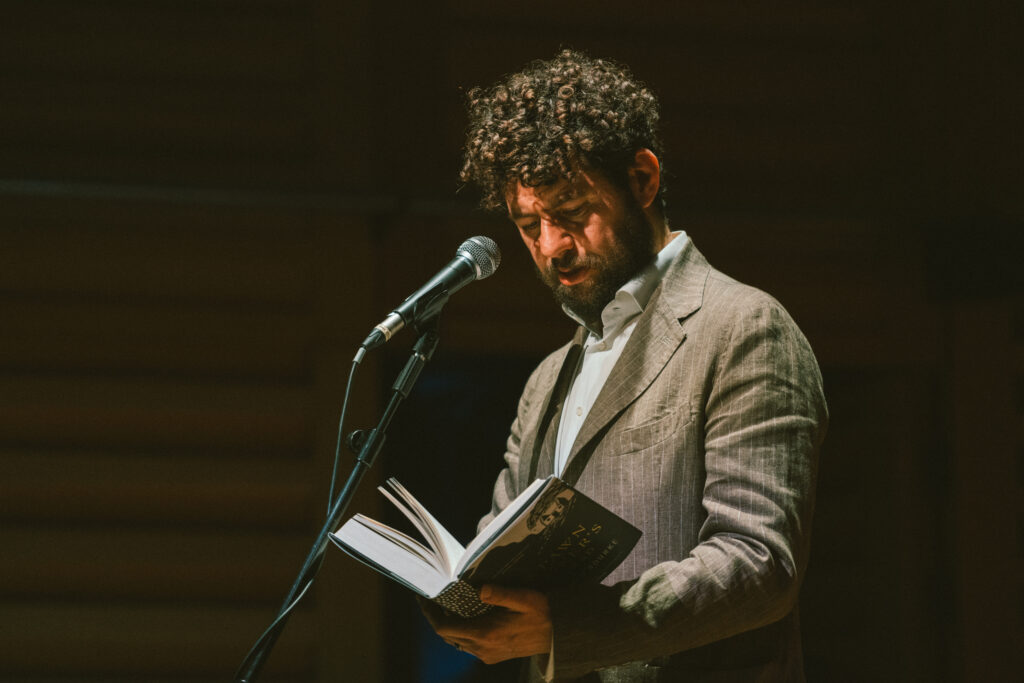 UK Book Launch: Declan O'Rourke – A Whisper From Oblivion
The ICC is delighted to present the UK Book Launch of Declan O'Rourke's new novel, "A Whisper From Oblivion", from one of Ireland's best-loved songwriters.
Fri 15 December 2023
More Info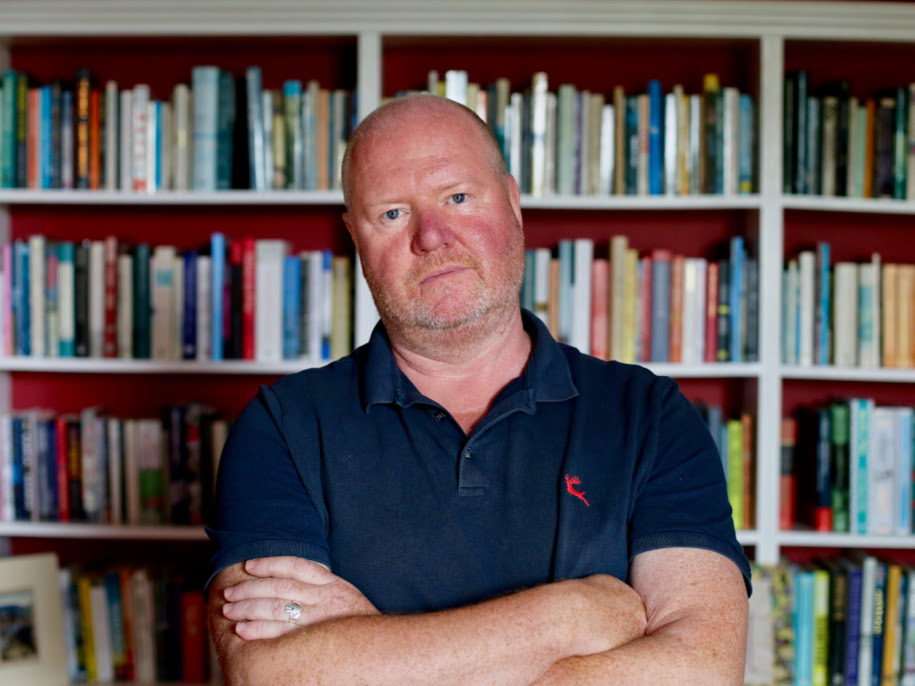 Martin Doyle: UK Book Launch "Dirty Linen – The Troubles in My Home Place"
The ICC is delighted to host the UK public book launch of Dirty Linen - The Troubles in My Home Place by Martin Doyle.
Fri 26 January 2024
More Info