John Devine – Album Launch – 'Notions'
An evening to celebrate the launch of 'Notions', a new Album From Multi instrumentalist John Devine. Live tracks from this unique recording  performed with regular collaborators Joe and Caz Devine, and special guest Seamus O'Rourke.
With Support from Special guest, London Based Folk and Country Singer/Songwriter, Aoise
John, Caz and Joe Devine have been performing together for many years and tonight perform tracks from John's new Album 'Notions'., "A unique, surprising and delightful genre crossing, and culture blending adventure through unbridled imagination". They will be joined on stage by Leitrim based poet and actor Seamus O'Rourke, who also features on the Album.
John has drawn on a wide variety of musical influences for this new album, filtered through his Irish cultural back ground, and his experience as a Traditional Irish musician. Using contemporary instrumentation and arrangements of original music, mixed with Spoken word and ancient Irish melodies. Expect a truly unique evenings entertainment.
Sat 21 May 2022
Doors 7.30pm, Starts 8.00pm
Tickets: £15/£13
John Devine is a multi instrumentalist, Singer, composer and Uilleann piper with more than 30 years experience performing and recording. John learned his traditional Irish music on the traditional Irish session scene, in and around London, since the mid 1970s, he still has strong connections with the Hertfordshire, Bedfordshire and London Irish music Communities.
He released his debut Solo Album 'P.L.A.Y.' , in 2009, followed by two further studio albums, 'The Devine Waters' in 2011, 'An Lon Dubh' 2012 , plus the EP 'The Gap Between the Two Trapezes' 2015.
John Toured and recorded with 'Grunge Folk' legend Wild Willy Barrett for more than 15 years and has recently recorded with Gordon Giltrap, Tom Toomey (Zombies) and Jakko Jakszyk (King Crimson).
John has been collaborating on creative projects with Seamus O'Rourke since 2017.
www.johndevinemusic.com for more information
www.johndevine.bandcamp.com for more music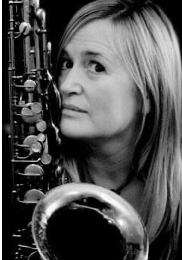 Caz Devine
is a Saxophonist and multi instrumentalist. She effortlessly crosses styles and genres in her Saxophone playing, with a back ground in Blues and Jazz, and is also a highly regarded player of traditional Irish music on Saxophone. She has more than 30 years experience of touring, recording and is also an experienced Saxophone teacher.
Joe Devine is a guitarist and Banjo player with musical roots firmly planted in the Irish tradition, with many years experience performing, recording and playing sessions in and around London. Joe writes and records his own original music and released his debut EP 'One Foot Forward' in 2021. He has also toured in Europe and the US with 'Indie' Rock Artist Harry Marshall.
More information available at www.joedevinemusic.com
Seamus O'Rourke is an award-winning writer, director and actor from County Leitrim. He tours Ireland regularly with his own self-penned shows.
He has appeared on RTE's 'Late Late Show' on more than one occasion and is a regular contributor to RTE radio.
Seamus released a collection of his short stories in 2019, and his best selling memoir 'Standing in Gaps' in 2021.
More information on Seamus, his writings and recordings, are available at  www.seamusorourke.com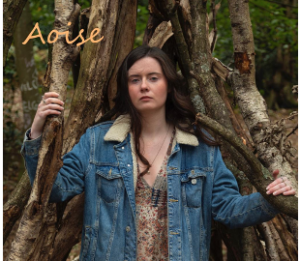 Aoise is a Country/Folk singer songwriter from London. She grew up surrounded by and playing Irish music. An early introduction to folk and country music has had a large influence on her songwriting.
You can find more of her original music by listening to / searching Aoise on Spotify on the ink below.