Monthly Classical Music Recital (with Irish Heritage)
Join us for an afternoon of music
Performing at this month's Irish Heritage classical music recital, will be child musical prodigy Peter Ryan on violin, accompanied by Frasier Hickland on piano.
Peter Ryan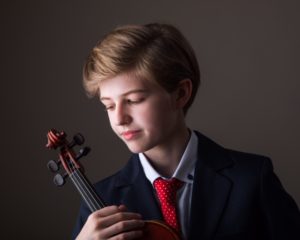 Peter Ryan is a 15 year old violinist from Kildare/Dublin and is studying in the Yehudi Menuhin School, Surrey. He will make his Albert Hall debut next month as a prize winner in an international competition. Peter has won many competitions, including the Hugh Bean Violin competition in RCM junior department. Peter has featured on RTE's Late Late TV Show, News2day Show, Lyric FM with Marty Whelan & the Ryan Tubridy radio show. Last year he was featured for the launch of Feis Ceoil where he received 5 first prizes. He is the youngest ever member of National Youth Orchestra in Ireland and is a member of Ulster Youth Orchestra. Invited to play with Nicola Benedetti's Foundation Orchestra in the V&A, Dundee. Peter has had Masterclasses with Maxim Vengerov, Elly Suh, Kirill Troussov and Ani Scharch.
Listen to Peter performing here:
Frasier Hickland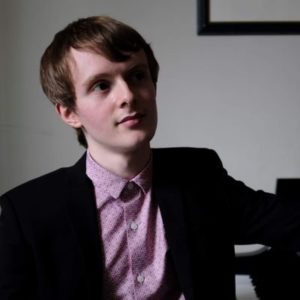 Pianist Frasier Hickland graduated with a First Class Honours degree from the Royal Irish Academy of Music – where he studied under Professor Anthony Byrne – and is currently continuing his studies with Simon Lepper and Kathron Sturrock at the Royal College of Music, London.
He is a SongEasel Young Artist, and has participated in masterclasses with renowned musicians such as John O'Conor, Finghin Collins, Kathryn Harries, Ingrid Surgenor, Dennis O'Neill, Roger Vignoles, and Iain Burnside. He has been featured on both BBC Radio Ulster, to commemorate the Jane Austen Bicentenary, and on BBC Radio 3 'In Tune' with tenor Andrew Irwin.
He has also performed in many prestigious venues, including Wigmore Hall, London, the National Concert Hall, Dublin and the Ulster Hall, Belfast. He was selected to work in a residency with distinguished composer Sally Beamish OBE, and gave the Irish premiere of her piece Wild Swans.
His work with Northern Ireland Opera has been extensive, ranging from recitals to répétiteur roles including Puccini's La Bohème, Offenbach's Daphnis et Chloé and L'île de Tulipatan, and Seán Doherty's The Linen Opera, 'Waking Beauty'.
Tue 12 April 2022
3.00pm
Tickets: £5
Interested in Music?
You may also like