Ronan McGreevy – 'Great Hatred: The Assassination of Field Marshal Sir Henry Wilson MP'
A lecture based on the best-selling book
Ronan McGreevy will give a lecture based on his best-selling book, 'Great Hatred..' (currently one of Ireland's top 10 book-sellers).  A gripping investigation into one of Irish history's greatest mysteries. McGreevy's reveals the true story behind one of the most significant political assassinations to ever have been committed on British soil.
On 22 June 1922, Sir Henry Wilson – the former head of the British army and one of those credited with winning the First World War – was shot and killed by two veterans of that war turned IRA members in what was the most significant political murder to have taken place on British soil for more than a century. His assassins were well-educated and pious men. One had lost a leg during the Battle of Passchendaele. Shocking British society to the core, the shooting caused consternation in the government and almost restarted the conflict between Britain and Ireland that had ended with the Anglo-Irish Treaty just five months earlier. Wilson's assassination triggered the Irish Civil War, which cast the darkest of shadows over the new Irish State.
Who ordered the killing? Why did two English-born Irish nationalists kill an Irish-born British imperialist?
This will be a rare chance to hear a gripping lecture on one of Irish history's greatest mysteries. 
Ronan McCreevy will do a book signing following his Lecture.
Wed 24 May 2023
Doors: 7.00pm; Starts: 7.30pm
Tickets: £7 each OR £20 for the Series of Lectures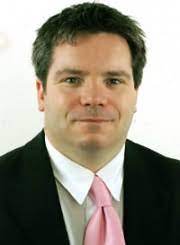 About Ronan McGreevy:  Ronan McGreevy is a news reporter and videographer with the Irish Times . He is the author of the book Wherever the Firing Line Extends: Ireland and the Western Front . He was made a Chevalier de l'Ordre des Arts et des Lettres by the French government for his work on remembrance and the First World War. He is the editor of Centenary: Ireland Remembers 1916, the official State book recalling the commemorations of 2016, and 'Was It for This? Reflections on the Easter Rising', an anthology of commentary on the Easter Rising (2016). He is also the presenter of the full-length First World War documentary United Ireland: How Nationalists and Unionists Fought Together in Flanders, which was shortlisted for best film at the Imperial War Museum's short film competition in 2018. His most recent book is Great Hatred: The Assassination of Field Marshal Sir Henry Wilson MP is currently on Ireland's best sellers list. Here is a LINK to find out more about the book.
What people say about McGreevy's Book 'Great Hatred…'
'Heart-stopping . . . The book is both forensic and a page-turner, and ultimately deeply tragic, for Ireland as much as for the murder victim.'
MICHAEL PORTILLO

'Gripping from start to finish. McGreevy turns a forensic mind to a political assassination that changed the course of history, uncovering a trove of unseen evidence in the process.'
ANITA ANAND, author of The Patient Assassin

'Invaluable.' IRISH TIMES
'Intelligent and insightful.' IRISH INDEPENDENT