The UK Premiere of 'ANN' – Telling the True and Tragic Story of Ann Lovett. Followed by a Q&A
The ICC is very proud to present the UK Premiere of the powerful and harrowing new Feature Film  "Ann", scripted and directed by Ciaran Creagh
Dramatising the real-life story of Ann Lovett, a 15-year-old girl who died in childbirth in a holy grotto, in front of  a statue of The Virgin Mary, in Granard, Co. Longford in 1984, Ciaran Creagh's film revisits a tragedy that shook the nation of Ireland to its core. 
Sun 12 November 2023
Doors: 7.00pm; Starts: 7.30pm
Tickets: £12
It's 1984, Ann, a pregnant teenager, awoke to realise that she was about to give birth and ended up in the Grotto of her local church.  For the past nine months she'd managed to conceal her pregnancy from her mother, family and friends and now, alone and frightened, she looks for a secret place to give birth. Shockingly two hours later, Ann and her baby would be dead. This story will shine a light into the last thirteen hours of her life, a girl alone abandoned by society. Based on a true story that shook the world.
Featuring powerful performances from actors Zara Devlin (Ann) and Eileen Walsh, (her Mother), Ann is a chilling re-creation of a time when social and sexual mores in Ireland were less enlightened and a culture of shame and secrecy prevailed.
This screening will be followed by a Q&A with Scriptwriter and Film Director, Ciaran Creagh. Ciaran will be interviewed by Journalist Anne Flaherty. Joining them on stage will be the Irish Women's Rights Campaigner and Activist, Ann Rossiter.  
About Ciaran Creagh.
Ciaran Creagh is a screenwriter, director & producer whose credits
include 'Ann'; 'In View', a feature film he wrote and directed which won Best Screenplay at the Rhode Island International Film Festival. Creagh was nominated for the 'Grand Newcomer Award' at the Mannheim-Heidelberg Film Festival. Creagh also wrote the feature 'Parked', starring Colm Meaney. 'Parked' was nominated in four categories at the 2011 Irish Film and Television Awards; It won Best First Feature at the Galway Film Festival and Best Screenplay at the 2012 Foggia Film Festival. Creagh also wrote and directed the 2013 short film 'The Note', starring Aidan Gillen. 'Cry from the Sea', a  new feature Creagh has written started shooting in August 2023, starring Sarah Gadon, Dominic Cooper, Aidan Quinn and Sarah Bolger.
Ann' has been screened at these International Festivals

Tallinns Black Nights International Film Festival 2022 – Main
competition & Official Selection
Cairo International Film Festival 2022 – Official Selection
International Film Festival of India 2022 – Official Selection
Chennai International Film Festival 2022 – Official Selection
Bengaluru International Film Festival 2023 – Official Selection
Dublin International Film Festival 2023 – Official Selection

Nominations & Awards for 'ANN'..
Michael Dwyer Discovery Award', Dublin International Film Festival 2023
Nominated, 'Human Rights Film Award – Best Film' – Ciaran Creagh, Dublin
International Film Festival 2023
Irish Film and Television Awards 2023
Nominated, Best Supporting Actress – Film – Eileen Walsh
Nominated, Best Actress in a Lead Role – Film – Zara Devlin
What The Press Say about  "Ann" …..
"The Film 'Ann'  about her awful death is a brave, at times daring tribute – It stands as an honourable tribute to those who failed to escape the clawing theocratic gravity. Had she lived she would now be 55 years old".  Donald Clarke The  Irish Times.
"This cinema release is remarkable for a few reasons. Since Ann and her baby's death, there has been little made about the story, but  neither Ann's memory nor her story has left our national psyche," Joyce Fegan The Irish Examiner.
"The death of Ann Lovett, while giving birth in 1984 helped sparked movement that led to 2018 vote to lift abortion ban – The film 'Ann', directed by Ciaran Creagh, has revived interest in Lovett's case and it's role in Ireland's transformation from conservative Catholicism to secular liberalism.  – Instead of (using the real location) Granard, where memories remain fraught, the film was shot in Boyle, County Roscommon. The local priest permitted filming on church grounds after being shown the script, said Creagh. "He realised that this wasn't a film to bash the Catholic church. This was a time when the church, the state, the public, a whole collective, were in the wrong." 
"The death of Ann Lovett and her son occurred shortly after Ireland had voted for the so-called pro-life amendment to be inserted into the Constitution.  The campaign for its insertion had been highly divisive. The death of Ann Lovett and her infant son stand as a grim memorial to a young woman who was alone and pregnant in Ireland in 1984. Her fate must not be forgotten. This film helps to ensure that she is remembered". By Frank L. 'No More WorkHorse"
"…when the focus is on Ann Lovett herself, the impending heartbreak becomes almost unbearable… – It's a strikingly naturalistic performance from Zara Devlin in what is her first main role, and Creagh deftly accentuates Ann's relatively young age and her impossible situation of being young, unmarried and pregnant in 'a God-fearing place such as Granard".   Declan Burke. Irish Examiner
CAST & CREW
ANN – Drama. Length 100 mins. Ireland, 2022
Production company Hill Sixteen Features
Producers: Ferdia Doherty, Ciaran Creagh, Niall Flynn
Screenplay: Ciaran Creagh
Cinematography: Dave Grennan
Production design: Gerard Wallace: 
Editing: Tony Cranstoun:  Music: Roger Taylor
Main Cast: Zara Devlin, Ian Beattie, Eileen Walsh, Senna O'Hara, Frank O'Sullivan, Philip Judge.
Interested in Film?
You may also like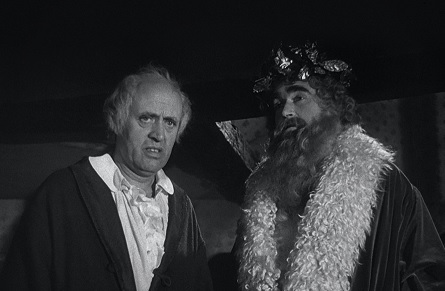 Scrooge – A Christmas Carol
Belfast-born Brian Desmond Hurst offers the standout screen version of Dickens' story and Alistair Sim the most esteemed depiction of the our favourite seasonal villain.
Wed 13 December 2023
More Info