Through The Lens of Franco Chen
An Exhibition of Photographs by the ICC's Resident Photographer
The ICC is delighted to present this new exhibition of photography, which celebrates the artistic landscape of London, featuring portraits of musicians, singers, poets and painters, captured through the sharp lens of the portrait and street photographer Franco Chen. 
Thu 30 November - Wed 07 February 2024
Weekdays 10am-5.00pm
Free
About Franco Chen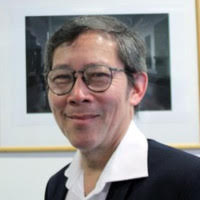 Born in Jamaica, of Chinese heritage, Franco became resident photographer at the Irish Cultural Centre when the original building opened in 1995. Since then he's taken hundreds of photographs of many of the bands and artists who've performed here over the years and he's captured many ICC magical moments. 
A resident of West London for many decades, Franco is well known as a local street photographer and he's taken so many vibrant photos at arts events, exhibitions, theatre shows, festivals and at Carnival. This show will shine a light on Franco's acute eye and talent as one of London's gifted photographers.
Included in this show will also be several photographs by another local photographer Martin Valtins, a former employee of Kodak and frequent visitor to Ireland, who is a close friend of Franco.  
To see some of Franco Chen's photography check out his Gallery on the ICC's on-line channel ICC DIGITAL.
"Through The Lens of Franco Chen" opens in The ICC's Mezzanine Gallery  Thursday September 14th. Opening Times 9.30am – 5.30pm weekdays.