Niamh Dunne (from Beoga) Solo Album Launch
Niamh Dunne will perform in the ICC London on Friday 25th November to launch her new album, "Tides".
The accomplished singer and fiddle player,  Niamh Dunne (a founding member of famous Irish band, Beoga),  has released her first solo project of self-penned songs. The new album – 'Tides' will be launched with a special concert at ICC Hammersmith.
This is Niamh's first solo project in ten years and her first personal album. 'Tides' comes in 2 halves; one based on story songs inspired by traditional Irish ballads and the other half a singer-songwriter style.
The second half features introspective songs that look at lived experience, feminism, family, history and connection. Both sides of the album are a reflection on Niamh's life as a musician – from her traditional roots with Traveller family, The Dunnes, right up to writing with contemporary acts like Foy Vance and Ed Sheeran, in recent years. This album is a chance to lend her own voice, with all its contradictions and nuances, to the musical landscape.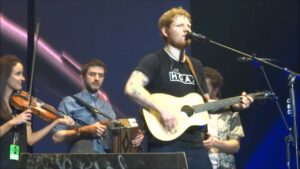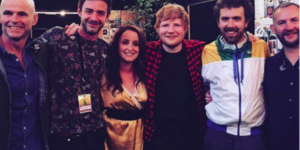 After Beoga's six albums, a shortlist for a Grammy and numerous international tours, Niamh is no stranger to reaching a wider international audience as a result of a chance encounter with Ed Sheeran, Foy Vance and Johnny McDaid. This led to the band co-writing Ed's massive hit 'Galway Girl' and 'Nancy Mulligan', from his album Divide. They also performed as Ed Sheeran's only special guest on his headlining Glastonbury 2017 performance and supported him on his record-breaking Irish stadium tour in 2018.
Fri 25 November 2022
Doors: 7.30pm; Starts: 8pm
Tickets: £15/£13
Niamh Dunne is an accomplished fiddle player and singer, who is known for her unique traditional fiddle playing, her folk-infused fiddle compositions and smoky warm vocal style. She has performed on the world stage as founding member of the renowned band Beoga.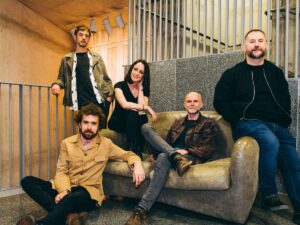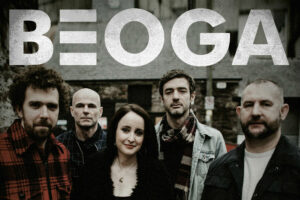 Beoga are best known for their Irish fusion music and 20 years touring and recording experience. Their album 'How to Tune a Fish' was shortlisted for a Grammy nomination in the 'Best contemporary world music album' category. In 2017 their profile was elevated through their writing and performances on Ed Sheeran's '÷' album. They made numerous appearances with Ed, including his headline Glastonbury performance, Top of the Pops, Jools Holland and London's O2, and were the support act on his 2018 shows in Ireland. Niamh has vast experience as a composer and has performed her own compositions with a full orchestra at the The Proms in the Park, a solo performance of her own songs with The Ulster Orchestra's "Salon Sessions", and written with top Irish song writers including Stefanie Rainey, Foy Vance and Ryan McMullan. Niamh released a duet with Ryan McMullan in 2022 called "Real Love".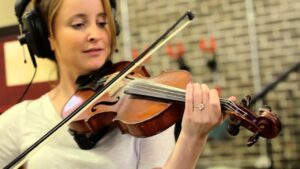 Her influences are rooted in traditional Irish and folk but has been at the forefront of pushing the boundaries of the tradition to explore new ground and pave the way for contemporary Irish music. She is a well regarded session musician who focuses on layering lush strings and BVs for a myriad of different genres and projects. Niamh is also a curious collaborator and often performs and collaborates with Karan Casey, Pauline Scanlon, Duke Special and Ryan McMullan.