Country Meets Trad – with Brendan Quinn
Feat. Dermot Byrne, Ciaran Tourish & Jimmy Smyth
Legendary country singer Brendan Quinn is itching to perform live again and will hook up with two of Ireland's top Traditional Irish musicians, accordion player and 2013 Gradam Ceoil winner Dermot Byrne and world renowned fiddle player Ciaran Tourish – both from Donegal supergroup Altan – perform a series of acoustic shows with a mix of Country, Trad and Americana. They will be joined by leading guitarist Jimmy Smyth.
Brendan Quinn has spent over fifty years making music and has had many hit songs such as 'It's Four In The Morning', 'Bandy The Rodeo Clown' and 'Daddy's Little Girl'. His recent albums, 'Tickin Over' and 'Lockdown' have received critical acclaim and airplay from the likes of Ronan Collins (RTE).
With such a stellar line up this is a night of great music not to be missed by any music fan.
Sat 24 September 2022
Doors: 7.30pm; Starts: 8pm
Tickets: £15/13
About Brendan Quinn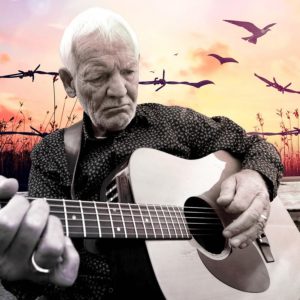 Brendan Quinn started in the music business as a guitar player with 'The Malachi Doris Ceili Band' at age 15. While playing in various Irish showbands like 'The Breakaways' and 'The Signs', he recorded Kris Kristoffe-rson's 'Help Me Make It Through The Night' in 1969 which recieved extensive airplay in Ireland. 1972 saw Brendan with an Irish no. 1.
When he recorded Faron Young's 'Four In The Morning', and in the words of Faron Young himself 'That Irish boy can sing my songs better than I can sing them myself'! Brendan also recorded a version of Charlie
Rich's 'Behind Closed Doors' around this time and BBC Radio 1 presenter Tony Blackburn received it and played it every day for 2 months! it also proved a big hit in Ireland reaching no.3. In 1974 Brendan replaced Gene Stuart in 'The Mighty Avons' and left one year later to start his own band 'The Bluebirds' (named after a car he was driving at the time a Datsun Bluebird).
In 1976 Brendan and The Bluebirds signed with George Doherty's 'Emerald Gem' label and a string of hit records were to follow including 5 no. 1s with the label. Brendan's first effort in his new surroundings, 'My Kinda Country' went on to critical acclaim in England and Scotland.It held hit singles 'The Door Is Always Open' and 'Dreaming My Dreams With You', including 3 no.1's, 'Bandy The Rodeo Clown' 'I Dont Want The Money' and 'After Sweet Memories (play born to lose again)'.
Two more albums with 'Emerald Gem' followed, 1978s 'Relax With' and 1979s 'Country Lovin'. These albums contained 2 further no. 1s, 'I Can Almost See My Hometown From Here' and 'Tennessee Sunshine'. In 1979 Brendan signed with 'Release records' and recorded 2 albums. 'I'm a Little Bit Lonesome' (recorded in Nashville) and 'The Mighty Quinn' which spauned no.1 singles, 'I'm A Little Bit Lonesome', 'To Daddy' and 'Angeline'.
1982 saw Brendan immigrate to Vancouver, Canada where he and his band toured extensively throughout North America. Brendan returned back to Ireland in 1985 finding it hard to find the balance between the rigors of touring and family life, he reformed The Bluebirds and made 5 more albums on his own 'Deep Cove' record label.
1995 saw Brendan 'semi retire' from touring and The Bluebirds became defunct after 20 years!
In 1996 his first grandson was born which inspired Brendan to start writing his own songs. He formed a band with old friend and guitar wizard Arty McGlynn called 'The Kickin Mule'. A band Brendan is comfortable in because they can play music they like instead of having to please the punters. First single 'Be Like Him' proved to be a radio hit and it is still requested in his live shows. Brendan can be seen with The Kickin Mule or playing guitar in his son James' band.
Brendan Quinn is a legend in Irish country music with 11 studio albums to his name and countless appearances on other peoples work as a vocalist or guitarist. He has appeared at some of the world's top country music festivals and shared the bill (and sometimes the stage) with other legends such as Merle Haggard, George Jones, Don Williams, Gene Watson and Hal Ketchum.
Recently Brendan has been doing a tribute to Neil Diamond. A 30 song spectacular which has sold out around Ireland and England twice round.
About Dermot Byrne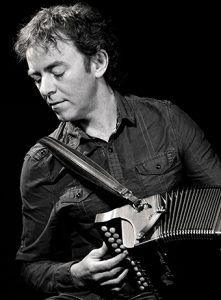 Dermot Byrne's seemingly effortless playing, combined with great subtlety, and a faultless ear, makes him one of the great accordion players of his generation. He is one of Ireland's foremost traditional musicians having been awarded the Irish Television station, TG4's Traditional Musician of the Year  2013.  From Buncrana in the Inishowen peninsula, the most northerly part of Donegal, he played accordion from a young age with his father the inspirational Tomás O'Beirn, (Tommy Byrne) an enthusiastic promoter of the tradition. Dermot has had the good fortune to meet all the greats of Donegal music, including Johnny Doherty, Con Cassidy and Tommy Peoples making a great impact on the young Dermot, who went on to develop a unique style.  A long-time anchor of Altan, Byrne's subtlety as an accordion player has always marked him apart.  In between he has found time to collaborate with Parisian harpist Floriane Blancke with Brendan O'Regan, Brid Harper and Steve Cooney, Dezi Donnelly and Jim Murray.
As well as his mastery of the Donegal style and repertoire, Dermot can turn with ease to other styles and traditions such as French musette, or South American choro music. Dermot has guested on collaborations with many great musicians including Seamus and Manus McGuire, Sharon Shannon, Frankie Gavin, Pierre Schryer, Tim O'Brien , The Stunning, Salsa Celtica and the late jazz violinist, Stephane Grappelli. His eponymous solo recording, which he has reissued recently, has received great critical acclaim.
About Ciaran Tourish
Ciaran Tourish hails from Buncrana in East Co. Donegal. Although Ciaran started playing the tin whistle at an early age, he soon took up the fiddle under the guidance of local legendary fiddler and teacher, Dinny McLaughlin.
In addition to his mastery of the dance music tradition, Ciaran's quick ear, love of harmony and counterpoint have led to his talent being in demand as a valued collaborator on non-Altan and even non-Irish music projects with a wide range of musicians and singers including Paul Brady, Matt Molloy, Mary Black, Maura O'Connell, Máirtín O'Connor, Dolores Keane, Dé Danann and American musicians, Jerry Douglas and Tim O'Brien.
He released his first solo recording "Down the Line" in 2005 featuring guest musicians Arty McGlynn, Paul Brady, Maura O'Connell, Tim O'Brien, Alison Krauss and Jerry Douglas among others.
About Jimmy Smyth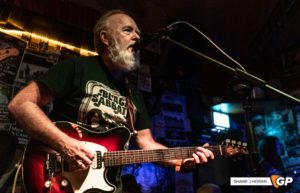 Jimmy Smyth is regarded as one of Ireland's finest guitarists, a Grammy-nominated musician and song-writer who is happy in a variety of settings from rock and blues to jazz and country. Born in Navan, Jimmy began playing guitar when he was seven years old, initially with his father's dance bands, and later when his growing interest in rock and blues led him to form his own band at school. Around this time, Jimmy was asked to join Thin Lizzy as a replacement for guitarist Brian Robertson.
Although flattered, he declined, as he was just about to release an album with his band The Bogey Boys, with whom he played from 1979 to 1983, recording several singles and two albums together. Jimmy then turned his hand to production, making albums for The Spirit of Eden, Bonnie Tyler, Toni Childs, Rob Strong, Don Baker and Frances Black. He's composed music for the movies 'When the Sky Falls' (2000) and 'Silent Grace' (2002), and for 'The Fellowship of The Ring' video game (2003).
He's also recorded and played with Roger Daltrey, Curtis Stigers, Chaka Khan, Lisa Stansfield, Van Morrison and Reba McEntire. Jimmy has been Musical Director for RTE TV shows, and regularly performs with the RTE Concert Orchestra, the RTESO, The Ulster Orchestra and many others. Jimmy is currently Head of Guitar studies at the BIMM institute in Dublin, and he's still very much in demand for touring and recording, most recently touring Australia and New Zealand with Mary Coughlan. When not on the road, Jimmy can regularly be seen playing rock and roots or jazz rock with his friends on the Dublin scene.
Interested in Music?
You may also like