Mairéad Ní Mhaonaigh, Cormac De Barra & Mark Redmond
Mairéad Ní Mhaonaigh fiddle/vocals
Cormac De Barra harp/vocals
Mark Redmond uilleann pipes/flute/whistle
Music Network brings together three leading lights of Irish traditional music for a unique autumnal confluence: a journey through a landscape rich with the timbres of fiddle, harp, uilleann pipes and whistle, and voices intertwined in song at every bend in the road. Mairéad Ní Mhaonaigh, Cormac De Barra and Mark Redmond have graced stages and screens around Ireland and the world for several decades, and they are each undisputed masters of their respective instruments, rooted in tradition and with an ear for exploration. Whether onstage at home or abroad, in the studio, or with emperors, popes or queens in attendance—tradition and innovation are superbly aligned when these three artists approach a project. Their considerable talents have been the core of longstanding concert collaborations and recordings with supergroups that include Altan, The Chieftains, Alison Krauss, Enya, Clannad, Riverdance, and Celtic Woman at the top of a very long list. Ní Mhaonaigh, De Barra and Redmond condense their vocal and instrumental finesse into trio formation this September as they take the helm on an adventurous voyage in melody and song, a sonic journey for which we are most welcome to climb on board.
"Mairéad Ní Mhaonaigh's voice shimmers" The Irish Times
"Re-shaping the musical boundaries of the Irish harp" folkradio.co.uk (on De Barra)
"The go-to-guy for uilleann pipes when the nation needs him" Irish Independent (on Redmond)
This event is brought to you in collaboration with Irish Music and Dance London (IMDL).
Sun 18 September 2022
Doors 7.00pm, Starts 7.30pm
Tickets: £15/£6 U18's
Cormac De Barra, a third generation harper raised in an Irish-speaking family of traditional musicians and singers in Dublin, first studied harp with his grandmother Róisín Ní Shé and went on to study concert harp in the United States.
With a reputation for being one of Ireland's most innovative harpers, constantly exploring musical boundaries, he has travelled the globe performing and recording with some of Ireland's best-known artists including Julie Feeney, Hazel O'Connor, Brian Kennedy, Moya Brennan and Clannad.
Cormac has been involved in music for theatre for over two decades, performing at The Edinburgh Fringe with Hazel O'Connor on five occasions between 1998 and 2016 and in the Dublin Theatre Festival with Rough Magic in 2010. He has released a total of 10 albums including his solo release Barcó (2002), two harp duo albums with harpist Anne-Marie O'Farrell, Tarraing Téad (2010) with Máire Breatnach, Voices & Harps (2011) and Affinity (2013) with Moya Brennan and See You Again (2017) with Hazel O'Connor.
As a presenter, he hosted TG4's flagship arts series Imeall for three years as well as the first season of the award-winning traditional music series Flosc in 2000. Recent projects include a third collaboration with Moya Brennan on a release entitled Timeless, and The Crannua Collective, a collaboration with nine other performing artists/composers including Moya Brennan, Mick McAuley, John Doyle and Cathy Jordan, both released in 2019.
Gradam Ceoil TG4 Traditional Musician of the Year (2017) and member of the internationally renowned group Altan, Mairéad Ní Mhaonaigh is known world-wide as one of the most important fiddlers playing in the unique Donegal style. In 1987 she and her husband Frankie Kennedy founded Altan and the band went from strength to strength over the years. Bringing the music of their native Donegal to audiences around the world, they have headlined shows from New York to Tokyo and beyond, including appearing in such prestigious venues as Sydney Opera House, Hollywood Bowl and National Concert Hall, Dublin.
A founding member of Cairdeas na bhFidiléirí (The Fiddler's Fellowship), set up in the late 80s to preserve, promote and develop the wealth and richness of the fiddling tradition of the county, Mairéad initially harvested her creative inspiration from her family and neighbours and continues to share her knowledge of the Donegal fiddle style both on stage and through her teaching role at Cairdeas na bhFidiléirí's summer schools.
In addition to recording a host of award-winning albums with Altan, Mairéad is also a member of String Sisters, the Grammy listed and celebrated group comprising six of the world's leading female fiddlers, with whom she has released two albums – the Grammy-longlisted Live and Between Wind and Water. Mairéad's solo album, Imeall, released in 2009 has received widespread acclaim. She has also recorded with such distinguished artists as Enya, Aly Bain, Jerry Douglas, The Chieftains, Alison Krauss, Afro Celt Sound System, Dolly Parton, Bonnie Raitt and Maura O' Connell.
As a presenter, Mairéad has featured regularly on both radio and television including on the longest running, well-known traditional music show, RTÉ Radio 1's The Long Note and on television shows The Pure Drop, The Full Set, Aniar Aduaidh and Aistear na nGael (for BBC Northern Ireland). Mairéad also presented a documentary of common themes in songs over the centuries Ceol na nGael for RTÉ.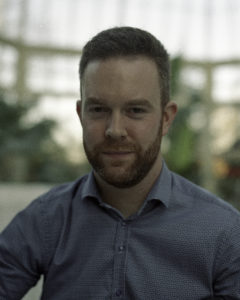 Mark Redmond has gained a reputation as a wonderful performer on the uilleann pipes and is widely regarded as a master of his instrument. He is much in demand as a soloist and collaborates regularly with artists across a diverse range of genres. He performs and records regularly with both the National Symphony Orchestra and RTÉ Concert Orchestra, and has featured in live broadcasts for many historic occasions including The Papal Mass, Phoenix Park (2018), The State Commemoration for the Centenary of the Easter Rising, Arbour Hill (2016), The Eucharistic Congress, Croke Park (2012) and the State Visit of Queen Elizabeth II to Ireland (2011).
Internationally, he has appeared as a guest soloist with Camerata Ireland at the John F. Kennedy Center for the Performing Arts (Washington, USA) and with such notable ensembles as Nagoya University of Arts Wind Orchestra (Japan), Savannah Philharmonic (Georgia, USA) and the Orchestre Symphonique de Bretagne (Rennes, France). He has also toured extensively with Riverdance and Celtic Woman and has performed and/or recorded with a host of diverse artists including Macklemore & Ryan Lewis, Westlife, Christy Moore, Glen Hansard, Declan O'Rourke and Daoirí Farrell.
Mark is currently a lecturer in Irish traditional music at T.U. Dublin and RIAM. He received a First-Class Honours Degree from DIT Conservatory of Music and Drama, where he was awarded the Leo Rowsome Gold Medal for Performance in 2012, before completing an Honours Masters in Music Performance.